No Super Bowl Ad for Marshall Brewing
By
brian
on February 1, 2012
Sorry to disappoint, but once again we will not be advertising during the Super Bowl. This year's average rate for a 30 second spot is $3 million. This falls slightly out of line with our advertising budget. But there is good news; you can enjoy the game with a locally crafted Marshall beer at over 180 locations across Oklahoma and Kansas, or at home, and still enjoy the millions spent to entertain you by the mega corporations. While there may not be a local team to pull for, you can show these mega corps that you support local grass roots business!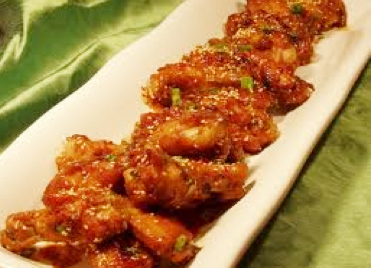 Perhaps you plan to host your friends for the day. If this is the case, we have an amazing recipe from our good friend Jeremiah Ramey for Big Jamoke Chicken Wings. Make these wings in large batches and have plenty of craft beer on hand. Feel free to substitute other delicious craft beers in the recipe, but as Big Jamoke is only available through the end of February and brings a boldness to the recipe, it is our first choice.
Big Jamoke Chicken Wings
5 lbs. chicken wings
Brine Ingredients
4 bottles 12 oz. of Big Jamoke Porter
2 cups of water
1/4 cup of kosher salt
1/4 cup of honey
1/4 cup sriracha
1-2 tsp of wasabi paste
Basting and dipping sauce
3/4 cup soy sauce
1/4 cup Big Jamoke
3/4 cup honey
1/4 cup sriracha
1/4 cup apple cider vinegar
1/4 cup minced ginger
2 tbsp sesame oil
2 tsp of guajillo powder (or regular chili powder)
1 tsp of minced garlic
1 tbsp fresh cracked black pepper
1 tsp kosher salt
For the brine, mix everything together in a large bowl or bag. Seal and refrigerate no longer than 4 hours.
Take the wings out of brine and discard. Mix everything for the basting and dipping sauce. Reserve some sauce for basting. Grill on med-high for 15-20, basting in the final minutes. Toss wings in some sesame seeds and chopped green onions and serve with remaining dipping sauce.
Recipe courtesy of Jeremiah Ramey
Wes Alexander:
My name is Wes Alexander and I am the Director of Sales and Marketing for Marshall Brewing Co. I share my passion for craft beer with food. In fact, food was my first passion. Growing up in Oklahoma my grandmother took special care in preparing southern classic meals for our family. At her apron springs I learned from a very early age to respect ingredients and take the time to properly prepare meals. These lessons have served a springboard for learning, and a passion for pairing food and beer. Did you know? The oldest written recipe is for beer.