July 17th, 2013 by Joe Price – Comments (3)
Boston Deli has been on the Tulsa culinary scene for years. Chef-owner Ken Schafer and his culinary team, Chef Doug Zimpel (creator of the BBQ Brisket Burger) and Pastry Chef Jessie Rice, are known for their artisan details in every item they produce. These artisan details follow through on Boston's BBQ Brisket Burger. As stated in the menu the BBQ Brisket Burger comes with rosemary bacon, basil aioli, smoked cheddar, on a potato bun with a side of fries. What the menu doesn't tell you is that Boston Deli grinds the brisket on site for the burger. That's not even close to it all. Boston Deli cures and smokes their own bacon (which is out of this world on its own), makes the aioli, smokes the cheddar cheese, and hand makes the potato buns. Of course the fries are fresh, made for each order. Almost forgot to mention that their pickles are made in house. When you add all of these culinary technics you end up with one of Tulsa's Best Burgers if not the Best in Tulsa.
Note: Burger only available on the dinner menu.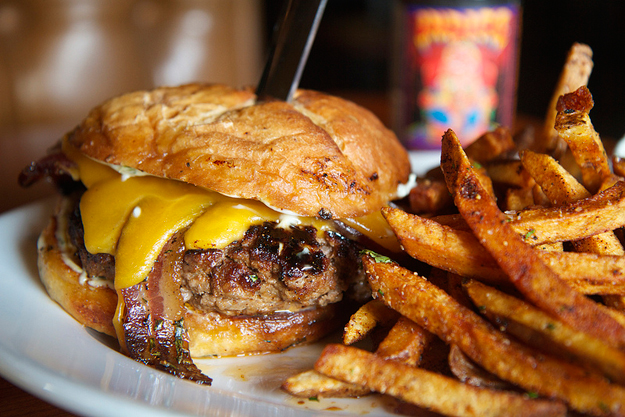 The Boston Deli Grill and Market
6231 E 61st St
Tulsa, OK 74136
(918) 492-4745
thebostondeli.com
facebook.com/The-Boston-Deli-Grill-Market

More Pictures at Eat at jojo's
Tags: Best of Tulsa · Dinner · Hamburgers