Thanksgiving Menu Ideas from Around the World #2
Good day, fellow festive-folk. From addictive comfort food to iron-rich and healthy, I've got your Thanksgiving hook-up. That's right… for the second day in a row, I'm sharing menu ideas to fill out your Thanksgiving table. Our regularly scheduled cooking will continue next week with Cyprus.
At the risk of sounding like "The Count" on Sesame Street: yesterday our ideas came from countries that begin with the letter A… today they come from countries that begin with the letter "B."
Note: Be sure to read the associated Monday Meal Reviews for tips and tricks.
(Bahamas)
Island Macaroni & Cheese (Macaroni Pie) [Recipe]
This macaroni and cheese is sliced into squares for serving – perfect for parties.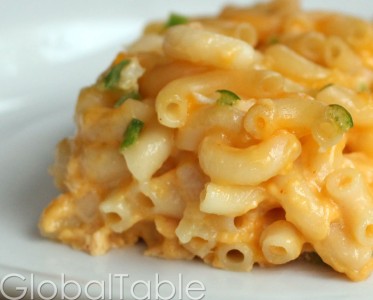 (Belarus)
Rye Bread [Recipe]
Dense and high in fiber, rye bread is a staple in Belarus, preferred over wheat bread. In fact, Belarus is one of the largest producers of rye in the world.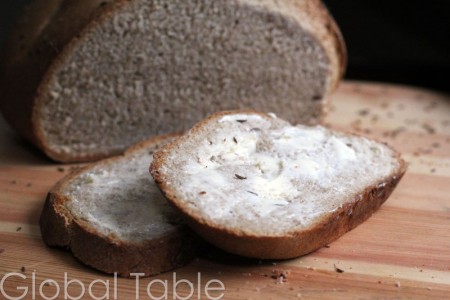 (Bosnia & Herzegovina)
Balkan Baked Beans (Prebranac) [Recipe]
Prebranac is an easy, addictive side dish made with white kidney beans, caramelized onion, garlic, and loads of paprika.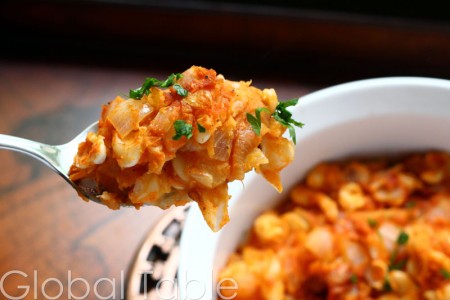 (Bulgaria)
Savory Cheese Pastry (Banitsa) [Recipe]
Phyllo dough filled with salty cheese, egg, and baking soda. Quick, easy, and impressive. Serve room temperature or chilled.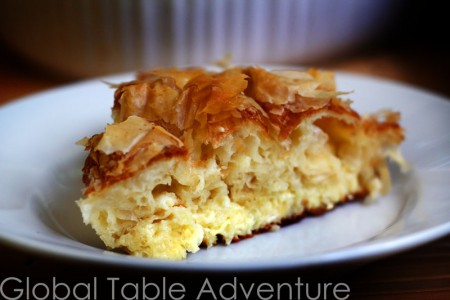 (Botswana)
Stewed Spinach Greens [Recipe]
Spinach cooked slowly with onion, tomato, bell pepper, and water.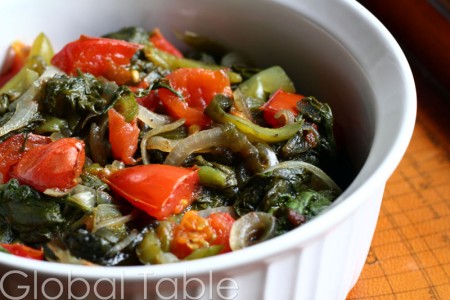 Sasha Martin - GlobalTableAdventure.com
Do you love International Cuisine? So does Sasha Martin. After all, she lived in Europe for six years and traveled to 11 countries before her 18th birthday. Then, while earning her B.A. at Wesleyan University (Middletown, CT), she wrote an honors thesis entitled "The History of Artisan Bread Baking in France." After college, Sasha attended the Culinary Institue of America for a year (Hyde Park, NY). In 2005, her CIA internship brought her to Bama Pie's R&D kitchens, right here in Tulsa, Oklahoma.
Not long after she got here, Sasha met the love of her life and decided to stick around. There was just one problem: she missed the foreign foods she grew up with. A lightbult went off when she realized "Hey, I can make international foods right here in Tulsa!" and that's just exactly what she's doing.
Today Sasha is on a mission to cook one meal for every country in the world. That's 195 meals! And, guess what? She's doing it in 195 weeks. You can can follow her journey at the Global Table or by checking out her weekly update on Wednesday's here at  TulsaFood.com